Daimay Leather Pen Sleeve: Any Good?
I bought a beautiful new Diplomat Excellence A² fountain pen a couple of weeks ago, but it's a field pen (rather than a desk pen), so I decided that I'd better get some sort of protective sleeve for it. I wanted something nice enough to be appropriate for the pen, but something strong enough and cheap enough that I wouldn't be worried about it getting roughed up a bit.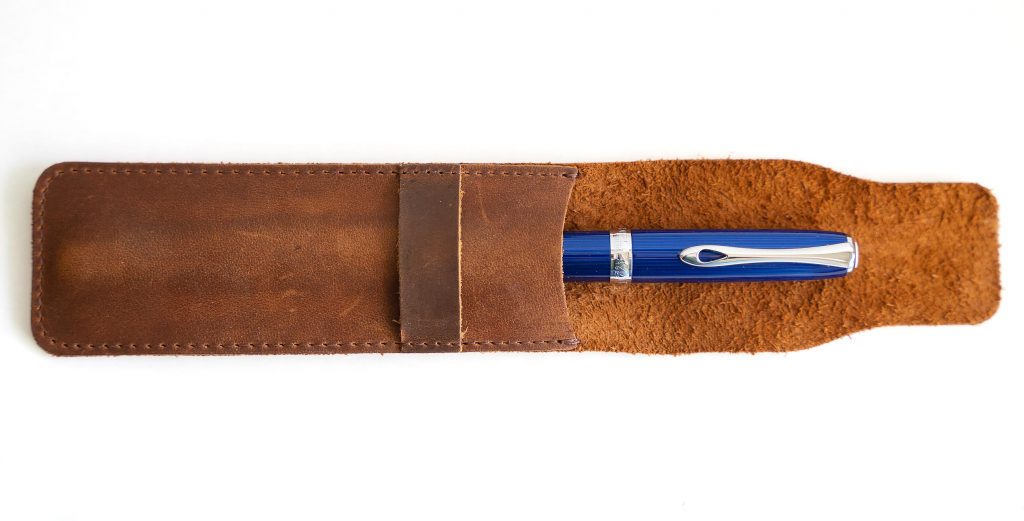 On Amazon I ran across the Daimay Leather Pen Case. This pen sleeve only costs about $10, so I was expecting a junky, flimsy sort of thing that would get the job done until I found something better. What I received, though, was a sturdy leather case of remarkably high quality. The strong, unmistakable smell of thick leather wafts from its folds, and though the sleeve's exterior finish was a smooth, medium brown when I received it, it has quickly developed a good amount of variation and character and is beginning to conform to the shape of my pen.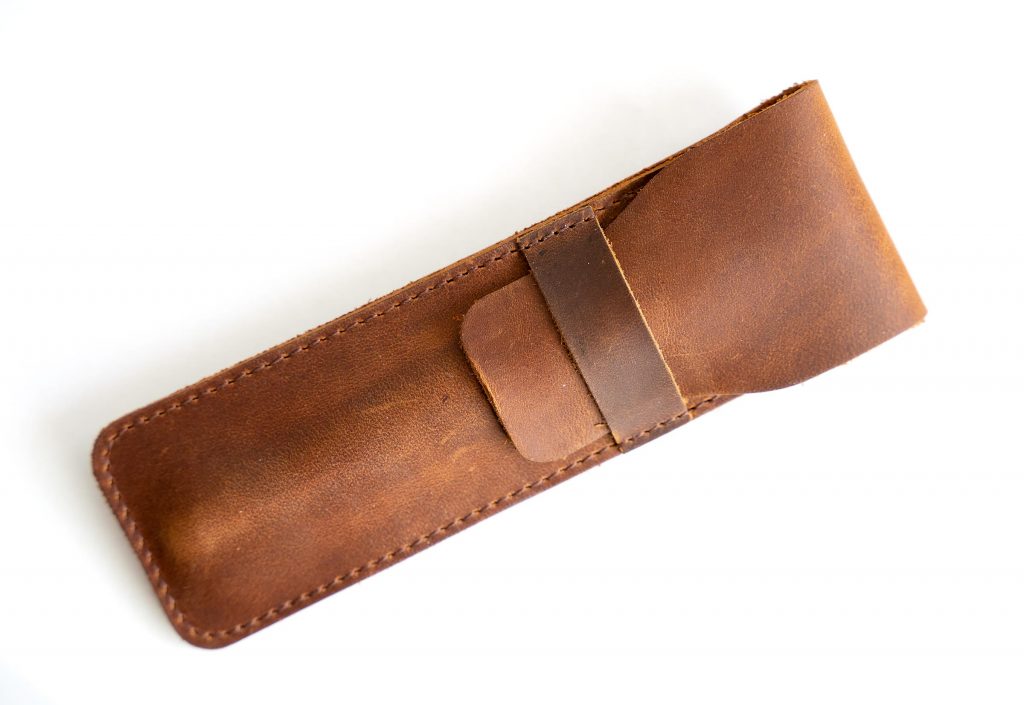 The interior is soft and suede-like, easily gentle enough for any pen, though it is not lined with cloth or another thin leather like some expensive cases are. It bills itself as a case for two pens, and I suppose you might be able to stuff a couple of narrow pens into it, but it's perfect for a single mid-sized fountain pen. Upon arrival, it was a tight fit for even a single pen, but don't let that worry you; the leather will soon relax and caress every curve of your pen perfectly.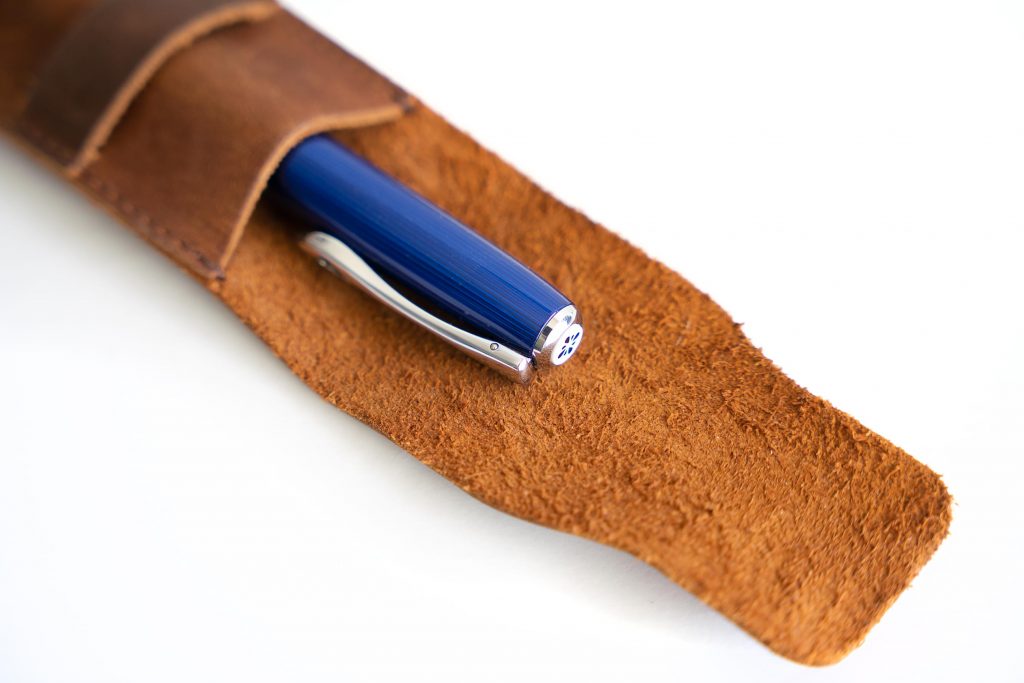 What are the Downsides?
Ultimately, the Daimay pen sleeve is still just a $10 accessory, so it doesn't have the polish and perfection of a piece of luxury leatherwork. The edges of the leather have not been shaven down, so they can appear a bit fuzzy at times, and as I mentioned above, there is no lining to the sleeve. While the stitching may be of good quality, the appearance of the piece may have been improved by a contrasting, lighter colored thread or a colored thread… but that's just a matter of taste.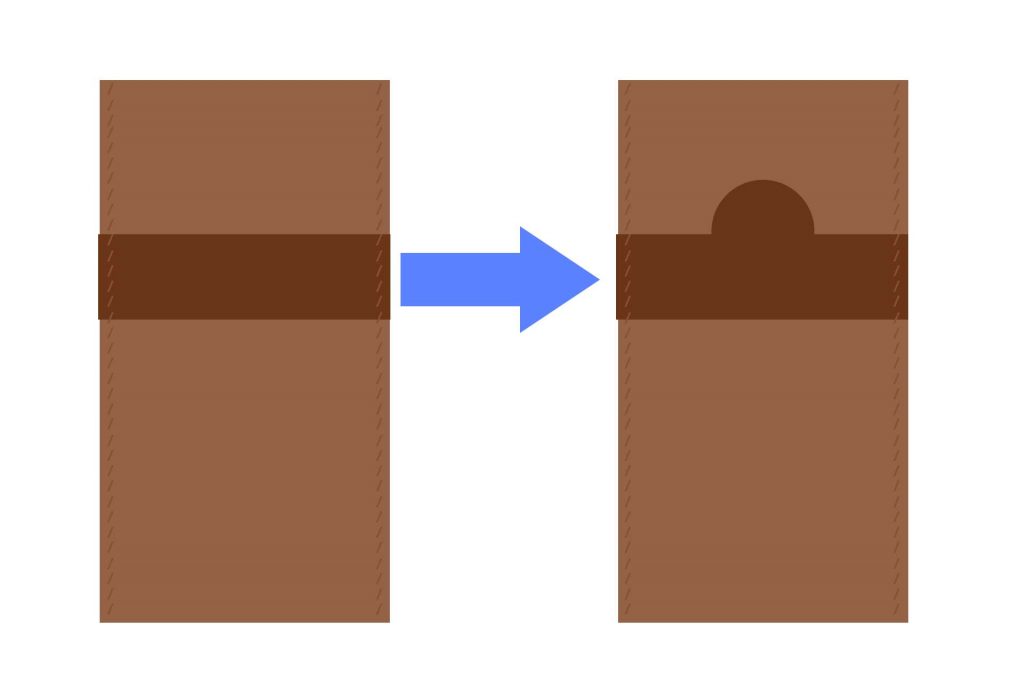 The only real complaint that I have is that the closure system isn't especially well thought out. It works, of course, but a couple of little adjustments would have made it easier to use. As it stands, it's sometimes tricky to get the top flap of the sleeve to slide under the tight strap. If they had made a little tab on the top of the strap, it would have made an easy spot to begin.
The Verdict
I'm really very happy with this thing… especially for only $10. It's sturdy, it's well built, and it looks much more expensive than it actually is. For most pen enthusiasts (who use larger pens than the average person), this will be a sleeve for a single pen, but they also make a slightly larger version that will hold a pair, and costs only $2 more.

Review: Daimay Leather Pen Case
Support this Site by Using these Links!
---