Cosmo Air Snow is exactly what it sounds like: a neutral white version of the popular Cosmo Air Light paper from the Japanese company "Yamamoto". It combines the remarkable characteristics of Cosmo Air Light (virtually no feathering or bleed through, high sheen and high shading) with the vibrancy of a white, soft surface.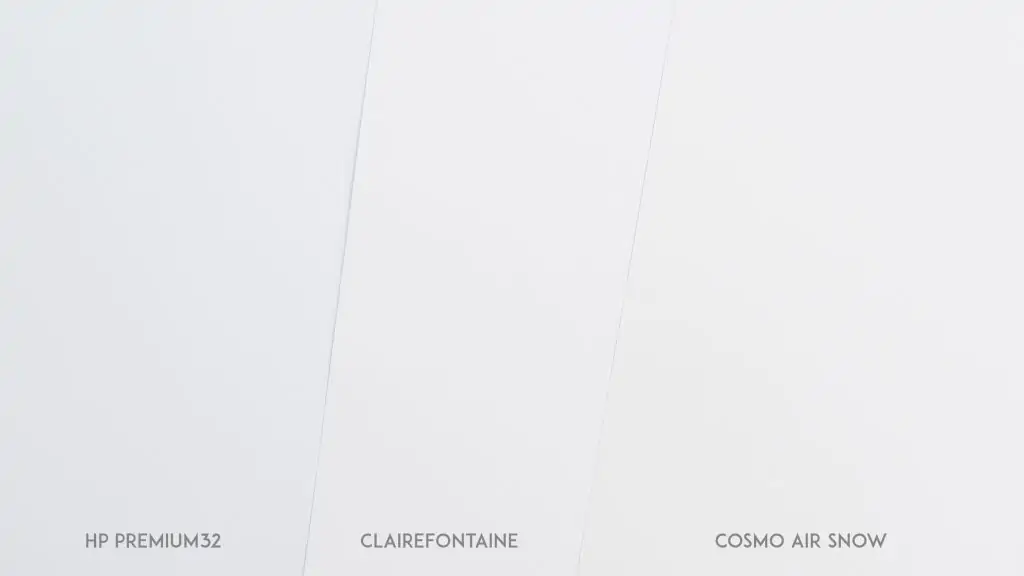 In this video, I compare the appearance of several inks on Cosmo Air Snow and Cosmo Air Light, and then compare the new Cosmo paper with a variety of other papers using my worst feathering ink (Noodler's Britannia's Blue Waves). Finally, I compare the sheening performance of Cosmo Air Snow with that of several other papers.
Cosmo Air Snow is currently available in loose sheets at Jet Pens, and also in Traveler's Notebook sizes on Etsy.