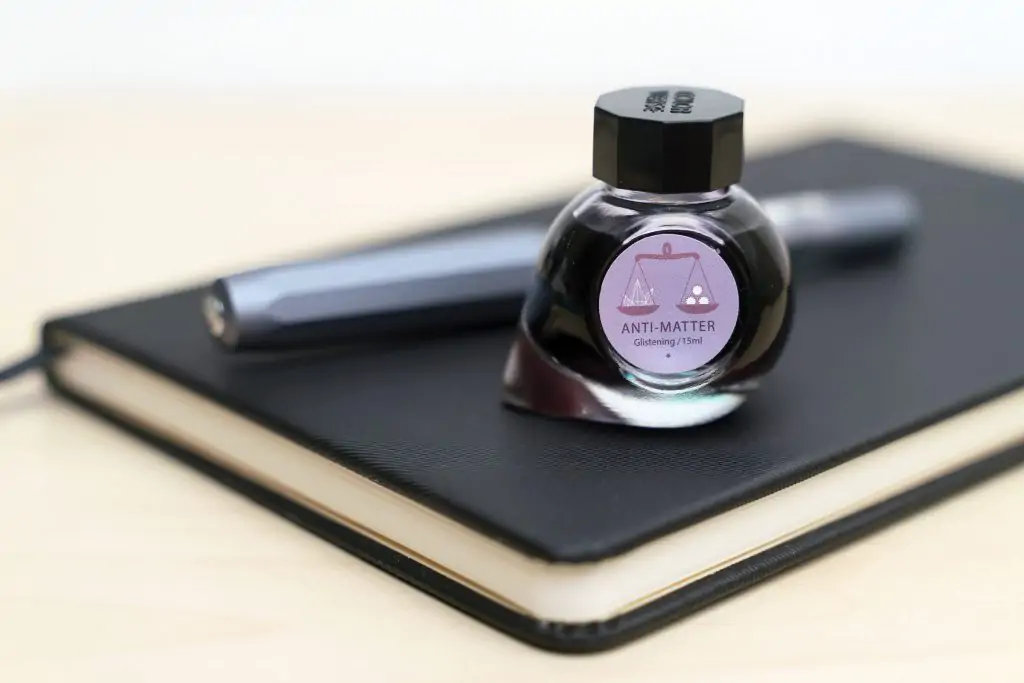 Colorverse Anti-Matter was one of the first Colorverse inks that I ever purchased, having found it on sale from Pen Chalet for something like $2 for the bottle (along with Warped Passages). I've since discovered that these two inks are shimmering versions of otherwise non-shimmering inks, and they were intended to be free gifts with some sort of other purchases (or so the Colorverse website implies), which explains the low prices. Anyway, they don't seem to be available anywhere, now.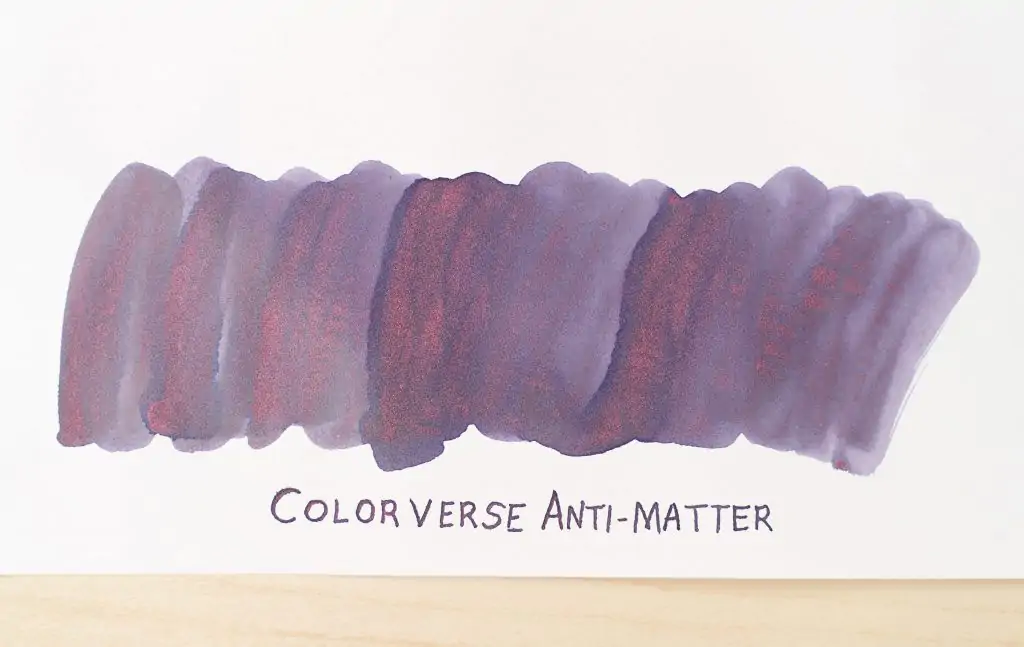 More importantly, I ran across a YouTube video (from the Dormouse's Desk) in which someone swabbed a bottle of Colorverse Anti-Matter, and the ink was a pale blue-green… something like a bluish mint-green… nothing like my bottle at all. So, I took some photos of my ink for comparison, and I'm posting them here.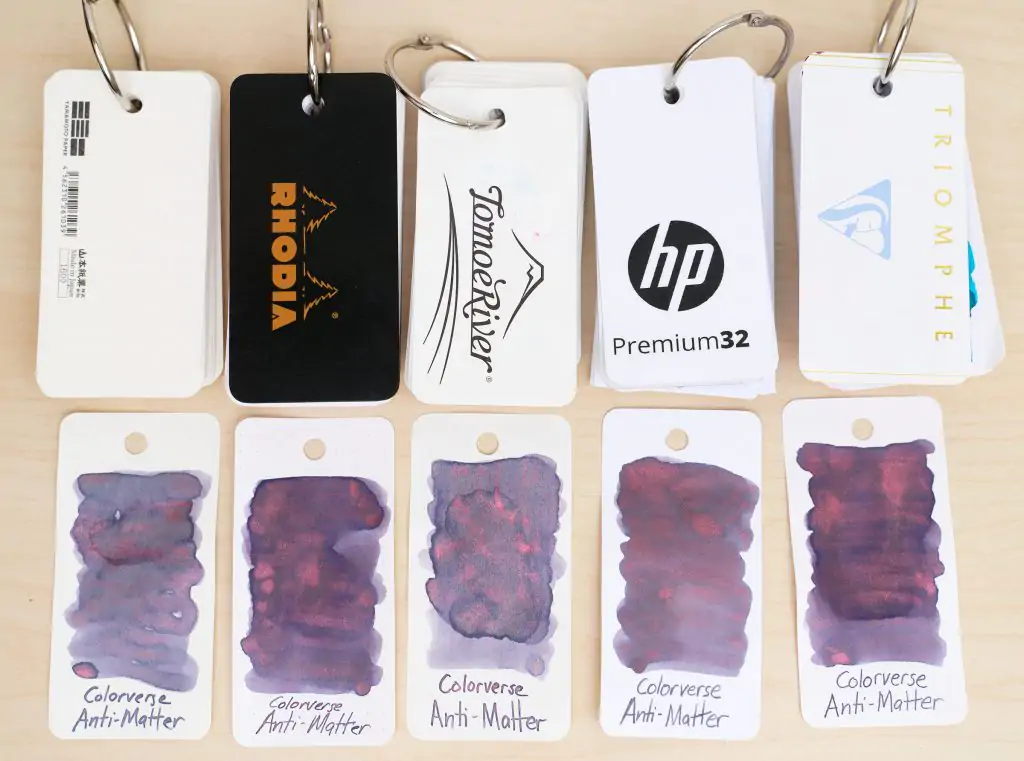 My bottle of Colorverse Anti-Matter is a purplish grey ink, or a grey ink with pink undertones, depending on the paper and the ink density. Being the "glistening" version of the ink, there's also some coppery glitter in the bottle. When I bought these bottles, I had just purchased my first few bottles of shimmering ink and I was still interested in them. These days, I don't feel like putting glitter in my pens because, as Dimitri Martin notes, "glitter is the herpes of crafting supplies".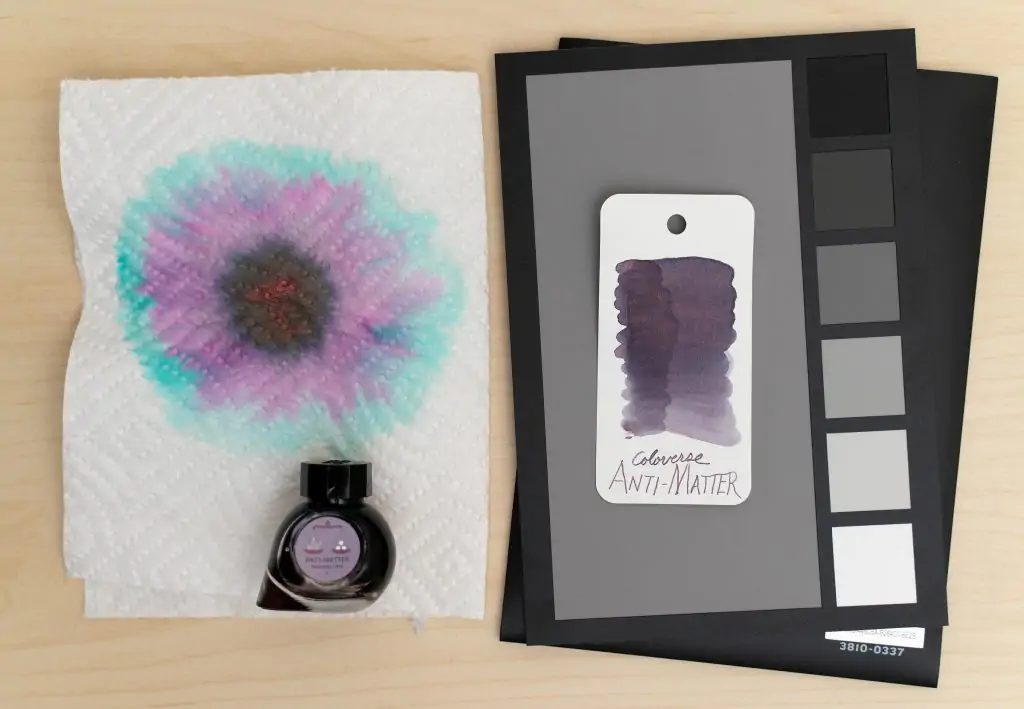 So, this isn't really a full review, just some color examples of this ink. Below, I've included a neutral grey card in the image so that you can get a good idea of the shade compared to a standard.