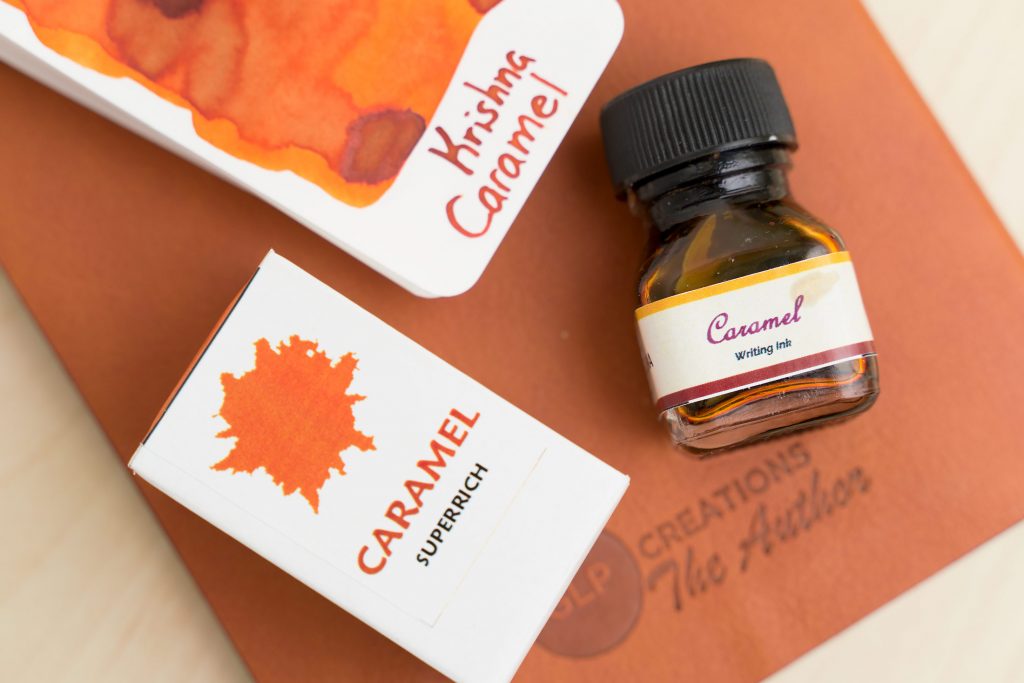 With autumn upon us, I've been thinking about warm orange and yellow inks, and I ordered a few of them from Krishna Inks in India, including Caramel, Bronze Leaf, and Halloween Orange. "Caramel" is a color in the "Super Rich" line of inks, and is packaged in a standard Krishna 20ml bottle. For Americans the inks will cost around $8-9 per bottle (even if you order from India) but Indians will pay around $3.
Caramel is a very interesting ink: its color is very dependent on the flow of the ink and nib size, as well as the paper quality. With a broad, wet nib, the ink shades heavily and produces a medium brown line with orange-tan light areas. With lower flowing nibs, the ink is a much more typical orange tone.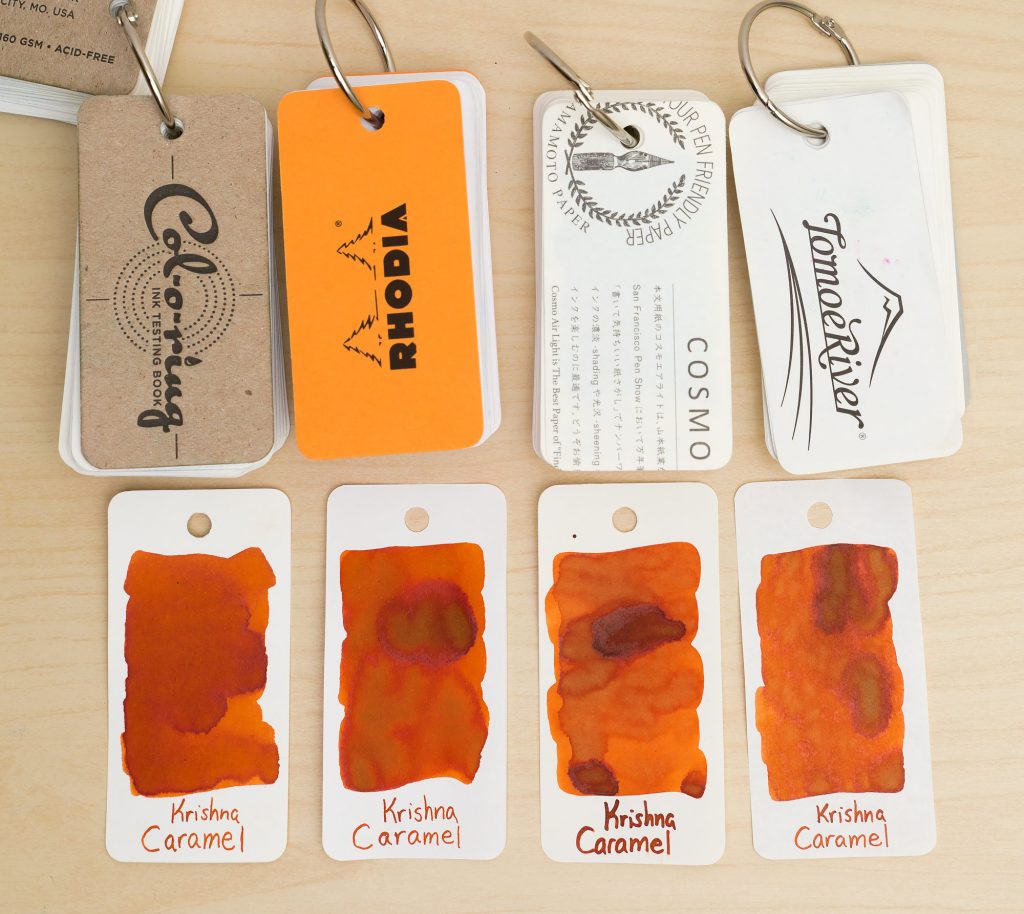 I don't have a lot of orangey inks for comparison, but my bottle of Robert Oster "Antelope Canyon" is the bottle in my collection that is most similar to Krishna Caramel.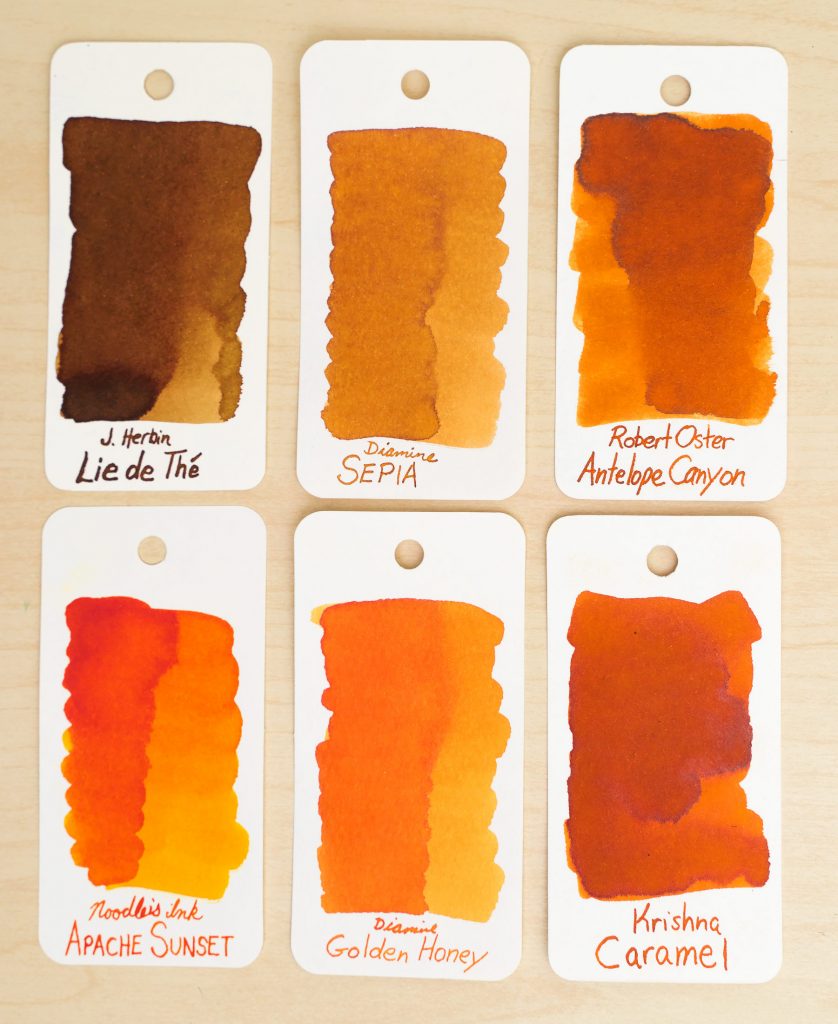 Behavior is good all around. Flow is medium-dry, with no feathering or bleed through (except when swabbed very heavily), and the shading is very nice. My bottle did contain a few bits of dark, floating matter that gave me dark spots in a couple of my swatches. I assume that it's dried ink that fell into the bottle when I unscrewed the cap, and all traces have disappeared now. If you buy this ink, shake the bottle well.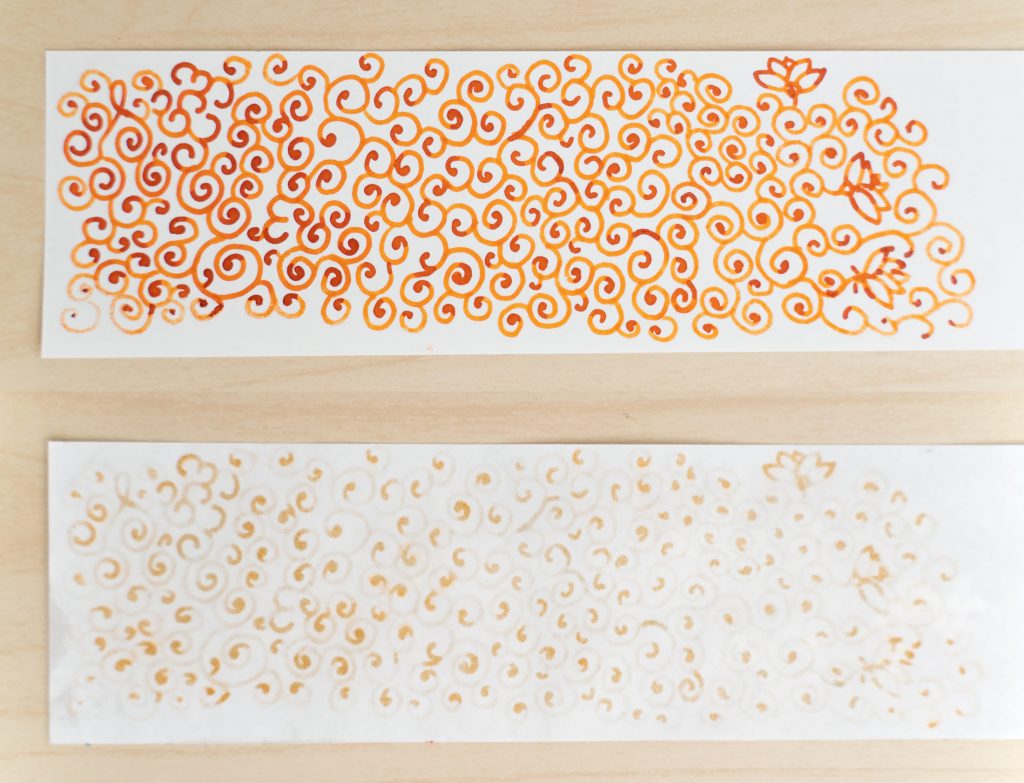 There's no water resistance in the orange portion of the ink and it washes away cleanly under running water, but there must be another dye in use because in the areas that are darker brown, the ink does not wash away, even with heavy soaking in water.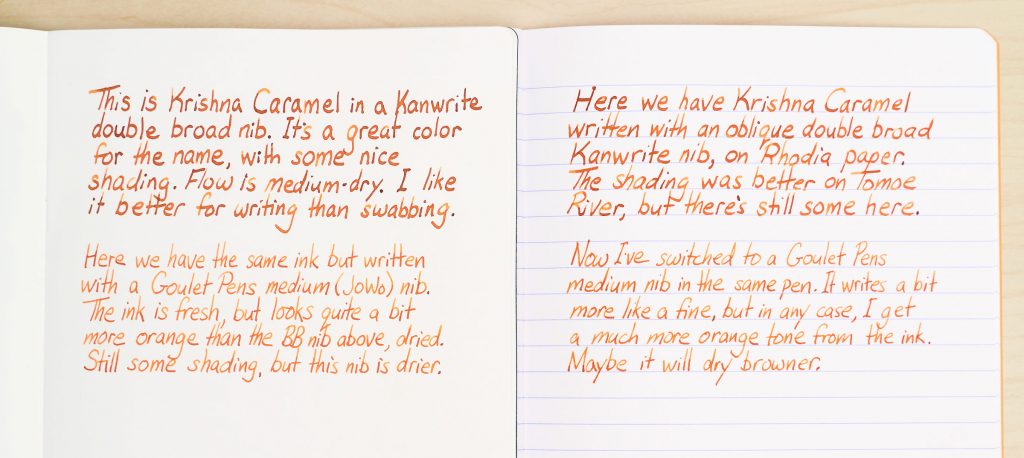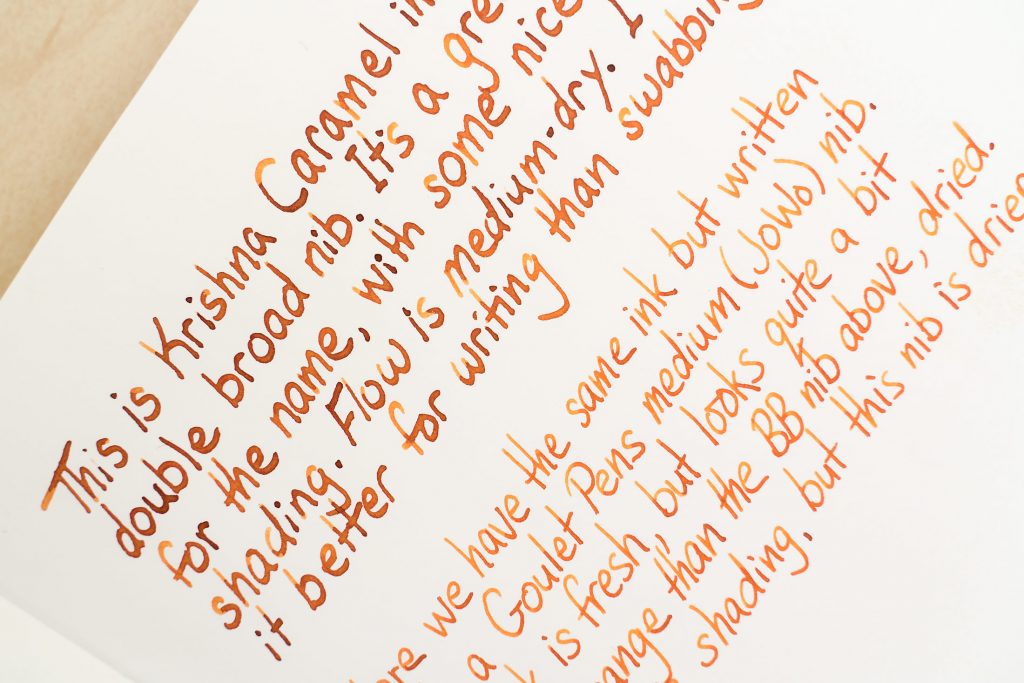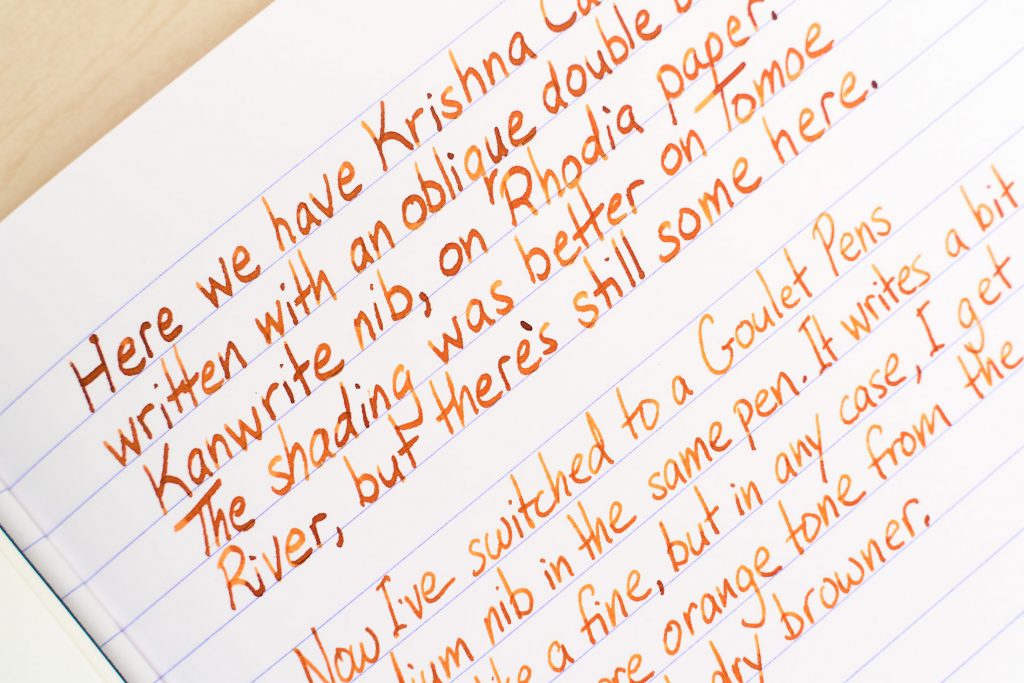 Overall, I really like the shading in this ink, and it's a good autumn color. I get the impression that the ink needs to be shaken well to give consistent performance, which is a little odd, but that's ok with me. I enjoy using it.