A couple of months ago I ordered a beautiful acrylic Abhimanyu from a Ranga "group buy" on facebook and loved it, so when I saw that there was a new Abhimanyu Grand model, I had to buy a couple of them. As always, the production and shipping were remarkably fast, with my order placed on July 6th and the pens shipped on July 10th (here), arriving on July 12th. This is my 3rd Ranga pen, and it's just as wonderful as the Ranga Giant 9B and Abhimanyu.
With all of their group buys Ranga offers a variety of materials, finishes and nibs for their pens. Here, I chose a "Premium Ebonite" (labeled "grey and cream") with a matte finish. A variety of different nibs are available: #6 JoWo nibs, #6 and #8 Bock nibs, and Ranga's house nibs, which I believe are made by Kanwrite. Since I was buying a pen from an India made of Indian ebonite, I decided to get an Indian nib, and went with a Ranga double-broad.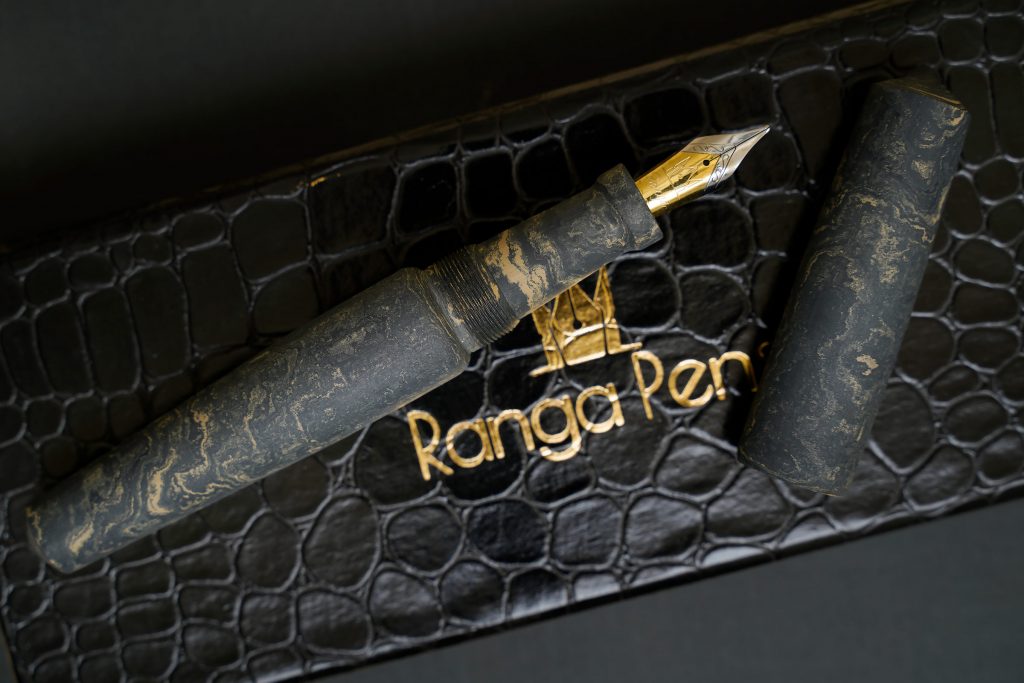 Strait out of the box, the pen was even more "matte" than I had expected; the finish was almost powdery and the pen looked like it was made of stone. After a day of handling, though, the oils from my skin started to darken the pen and bring out the contrast and texture of the swirls.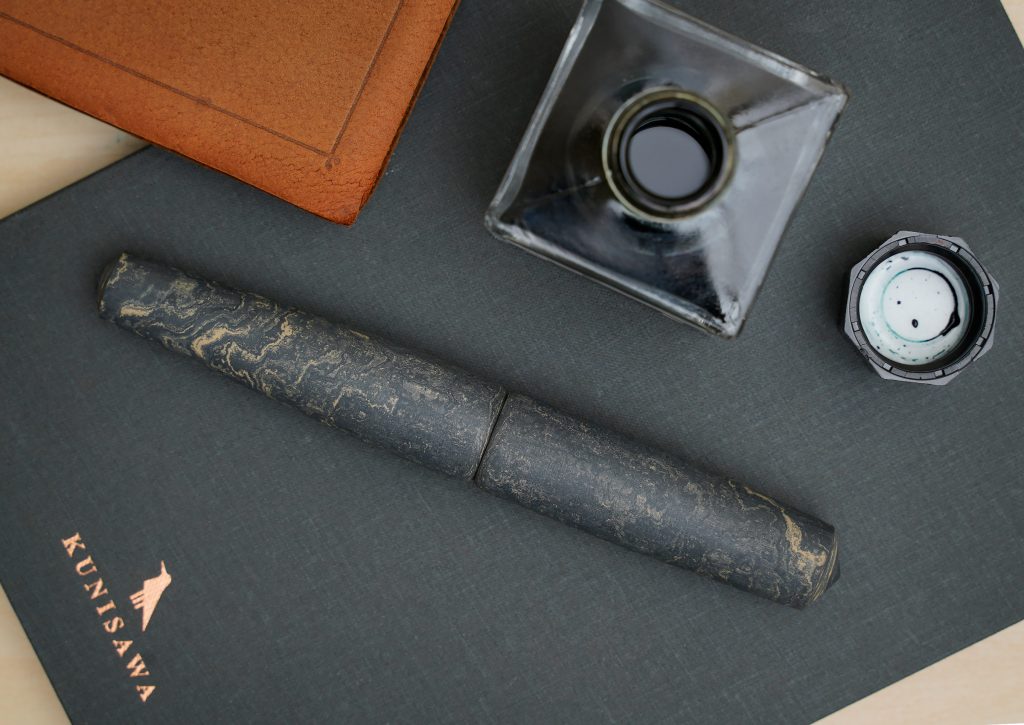 My new bottle of Laban Athena Grey, with its gold foil decorations, seemed like the perfect match for this pen and I inked it up for testing. The nib was nice and smooth, but quite wet and not exactly to my taste. The flow was heavy enough that the Laban ink dried darker than some of my black inks, and because of the shape of the tipping, it behaved like an architect nib, with wide horizontal strokes and narrower verticals. I spent a couple of minutes with some micro-mesh pads and rounded out the tipping, and while that was much improved, the flow is still quite wet and the gap between the tines is larger than I like… and it might be my fault.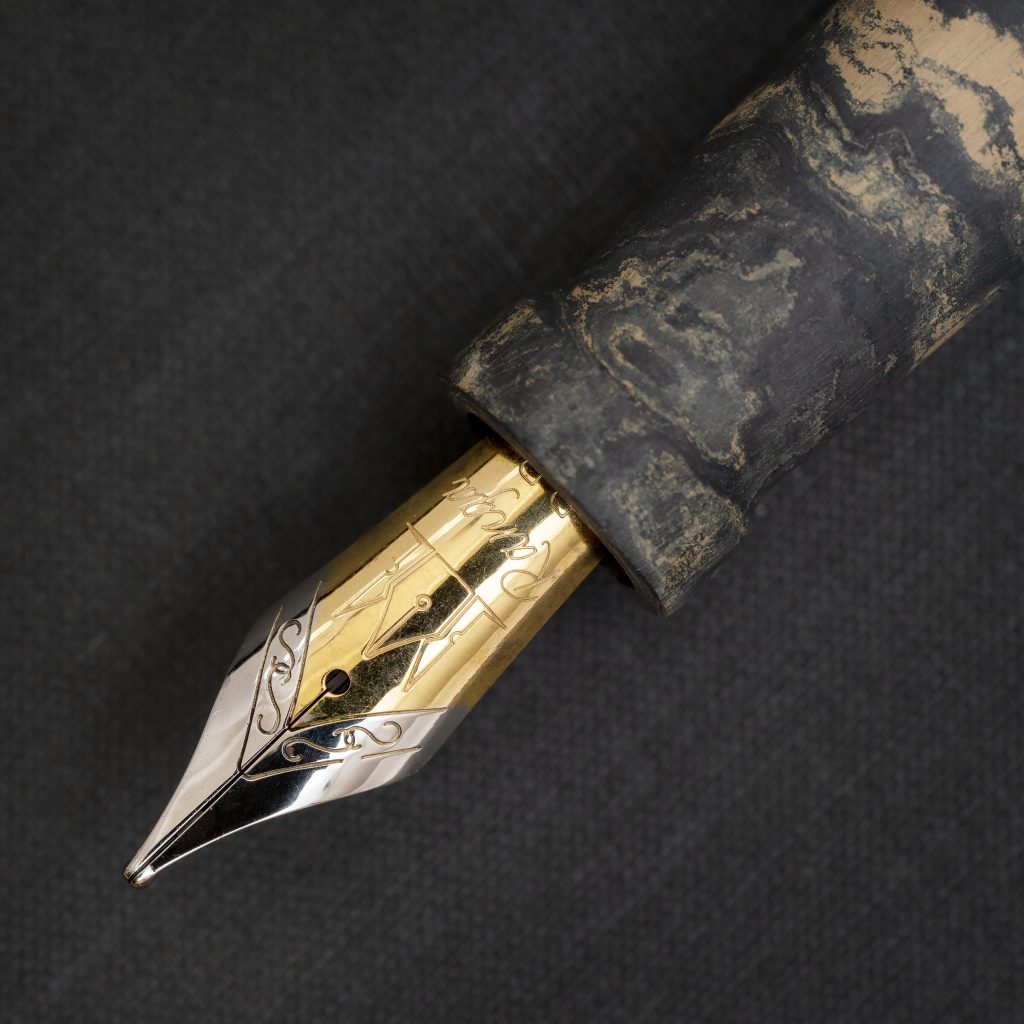 Luckily, this pen accepts JoWo nib units, so I can switch in another nib quickly and easily until I buy a replacement nib from India. (Now that I've taken a moment to judiciously bend the tines back a little bit, it's working perfectly and I can just keep it).
Further details about this pen will be in a YouTube video, coming soon. Until then, let me know if you have any questions. If you want to buy a Ranga pen, you can always order through their website, but you can get better deals through the "group buys" that they run on their facebook page.