Magical Forest is another one of the inks that I bought through Amazon from the Pilotfish storefront in the UK because they cost just $6-8, and I'm almost as obsessed with getting a good deal as I am with getting new inks.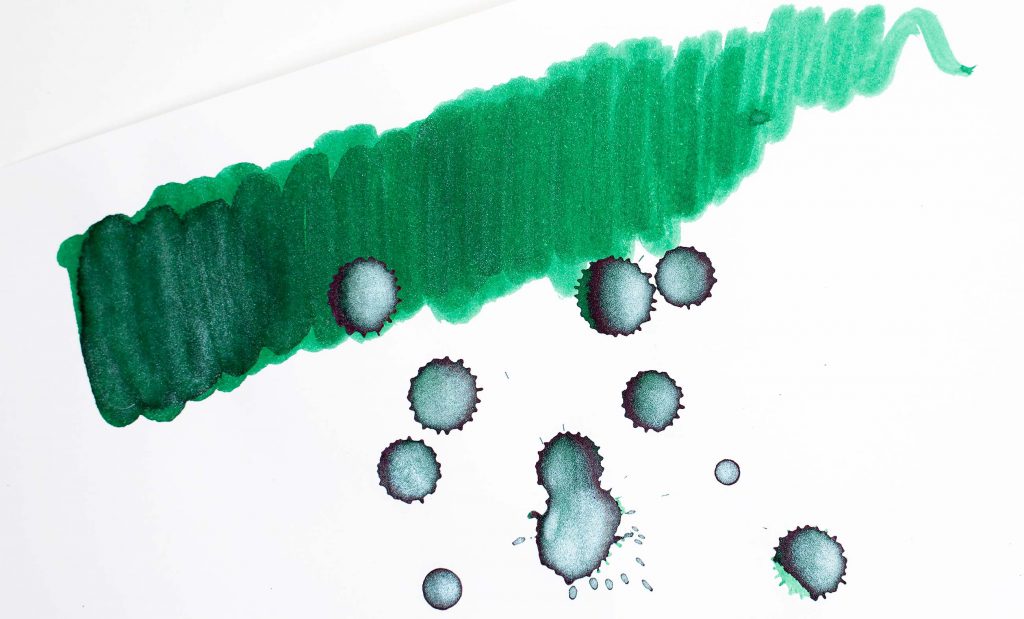 Anyway, Diamine Magical Forest is a medium green ink with silver shimmer (fine glitter included in the ink). The ink is very thin, which makes it almost impossible to use with a metal dip nib, and even on a glass nib I don't get much writing duration.
The thin ink dries pretty quickly, between 20 and 30 seconds on most paper, just a few seconds longer on this Clairefontaine. There's no water resistance to speak of; the lines in my testing grid were obliterated completely.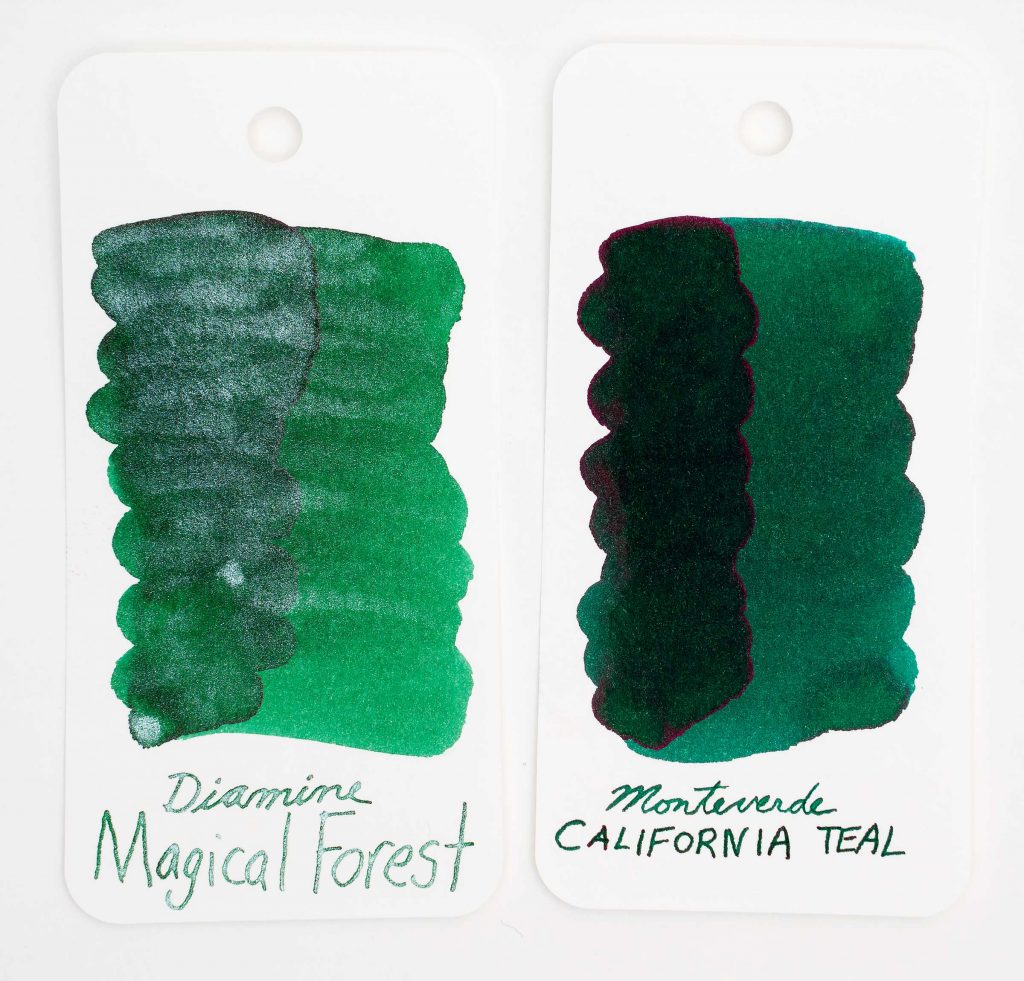 The combination of the color and the glitter (and of course the name) evoke thoughts of elves in Middle Earth, but I'm also reminded of raindrops on the ferns and leaves of Pacific Northwest forests. This place is called the Emerald City, after all.
I don't keep this one in any of my fountain pens, but I do keep it on hand for adding flourishes and decorations to whatever else I'm writing. It's really very pretty.
What do you think? Do you enjoy using shimmer inks? Let me know in the comments below.