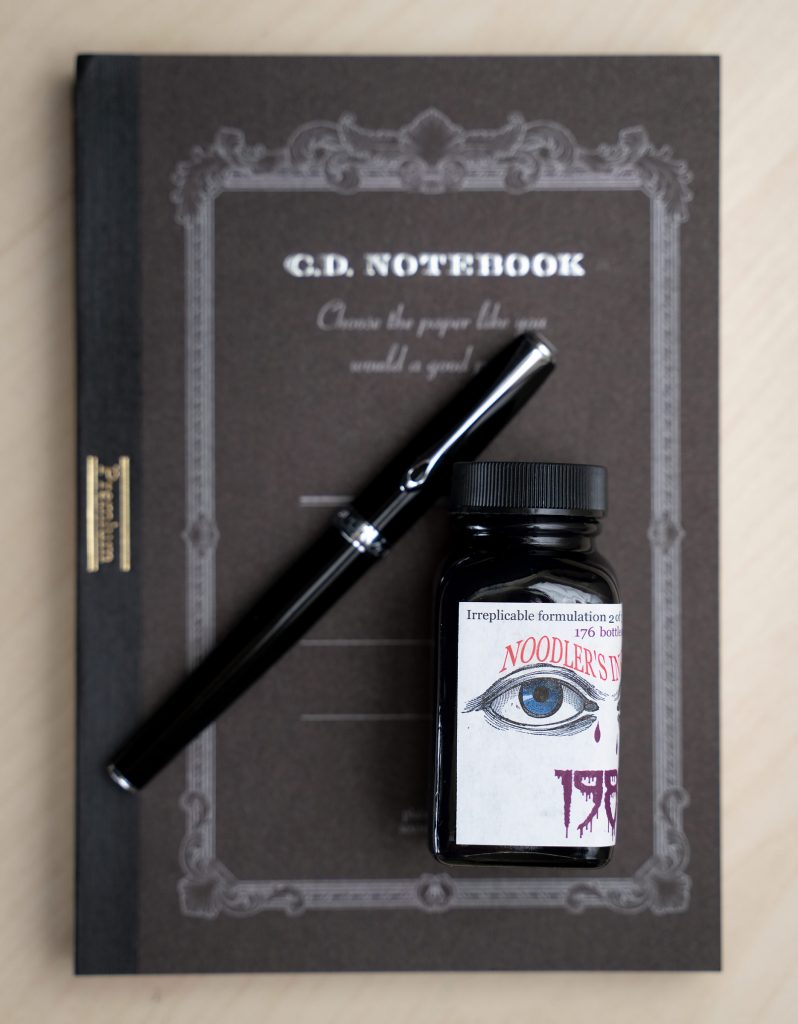 I missed out on the original release of Noodler's 1984. By the time I knew that it existed, it was sold out everywhere that listed it online, and I wasn't willing to pay Ebay prices for it. When the second version was announced, though, I was able to track it down at Dromgoole's while it was still in stock, and it arrived yesterday, along with Noodler's Sidewinder Sepia.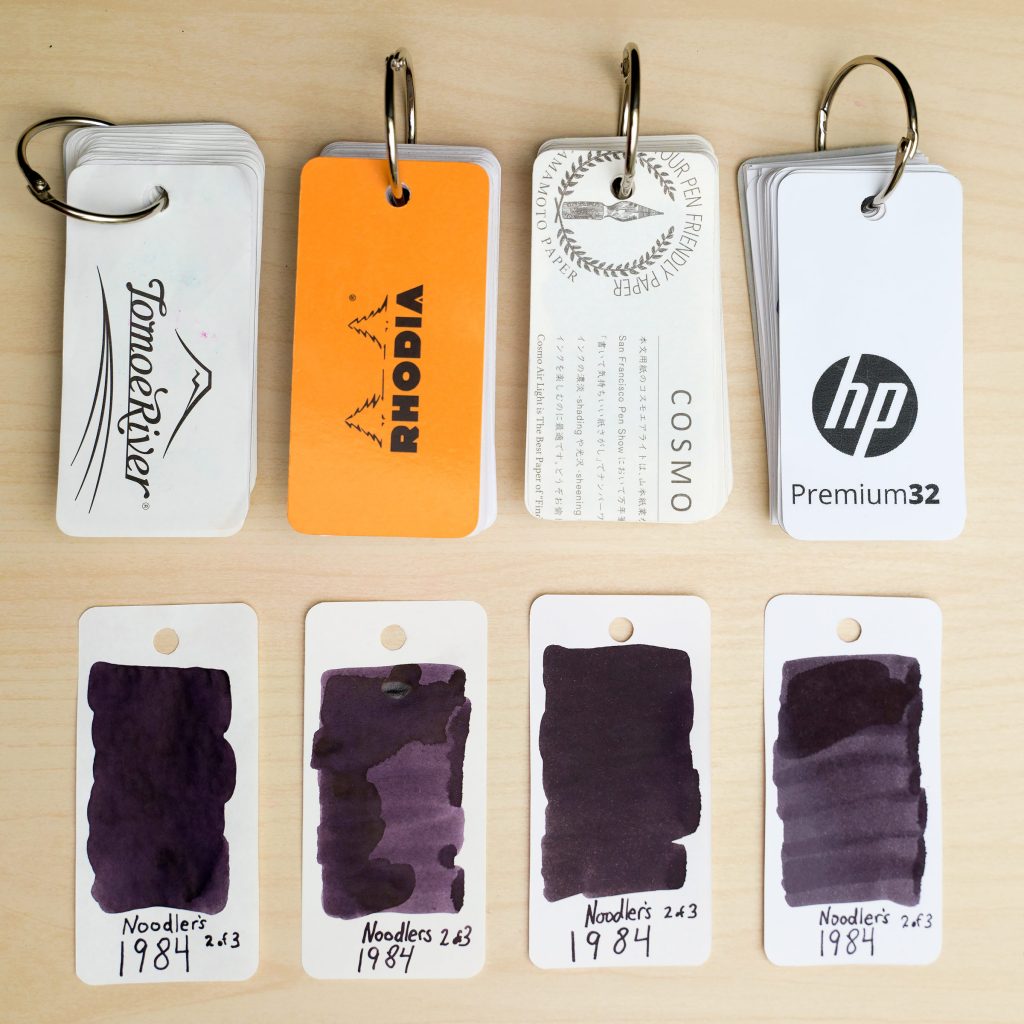 Although the v1 ink was a dark reddish purple, I didn't know what to expect this time around, and it turned out that the v2 ink is pretty much black. Some people might call it grey, since it's not a very dark black, and it also has some purplish undertones (where Noodler's original bulletproof Black is more brown).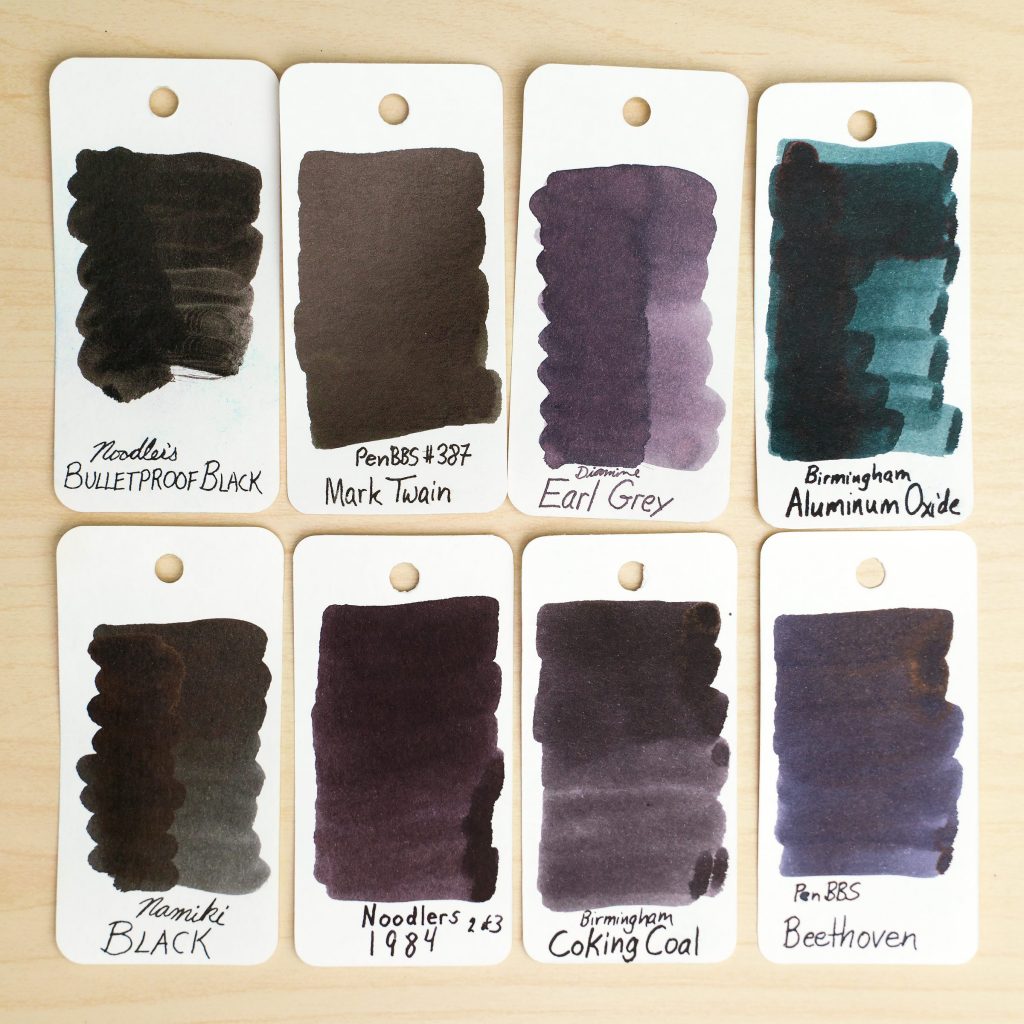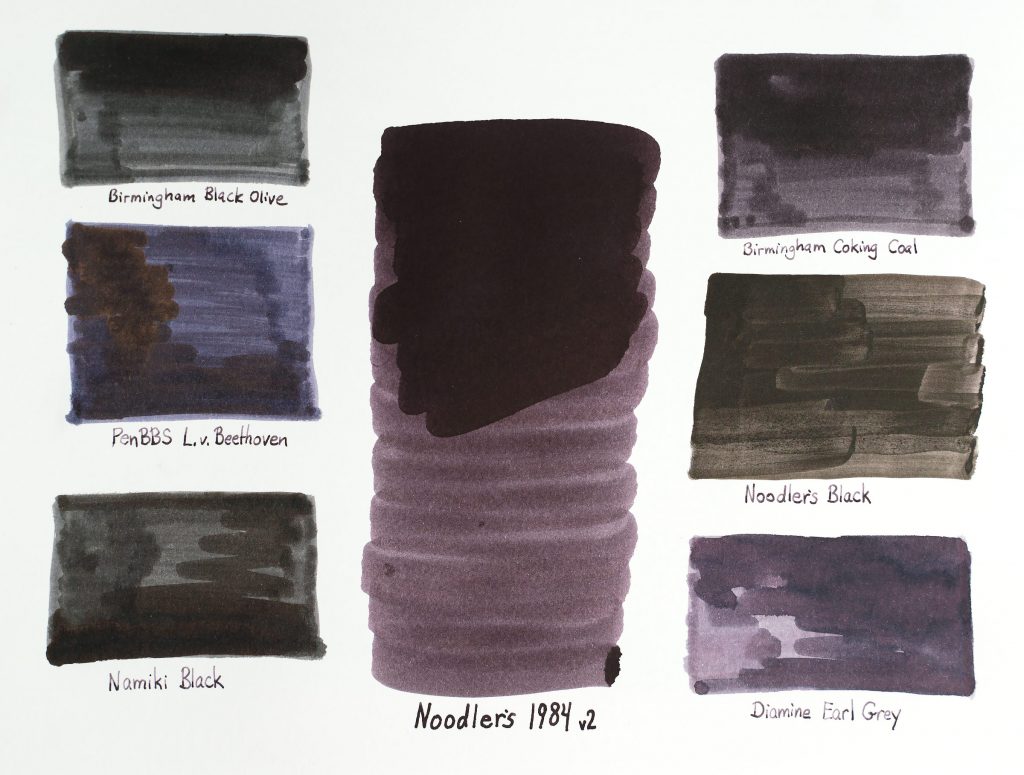 When it comes to actually writing, Noodler's 1984 v2 has a wet flow, but it is remarkably well behaved (some of my Noodler's inks are really terrible about feathering and bleed through). There's a little bit of spreading on some papers, but no bleed through or feathering on any of the ones that I tested, and dry time is good and fast on papers like Rhodia. On Tomoe River and Cosmo, it does take a bit longer than usual to dry.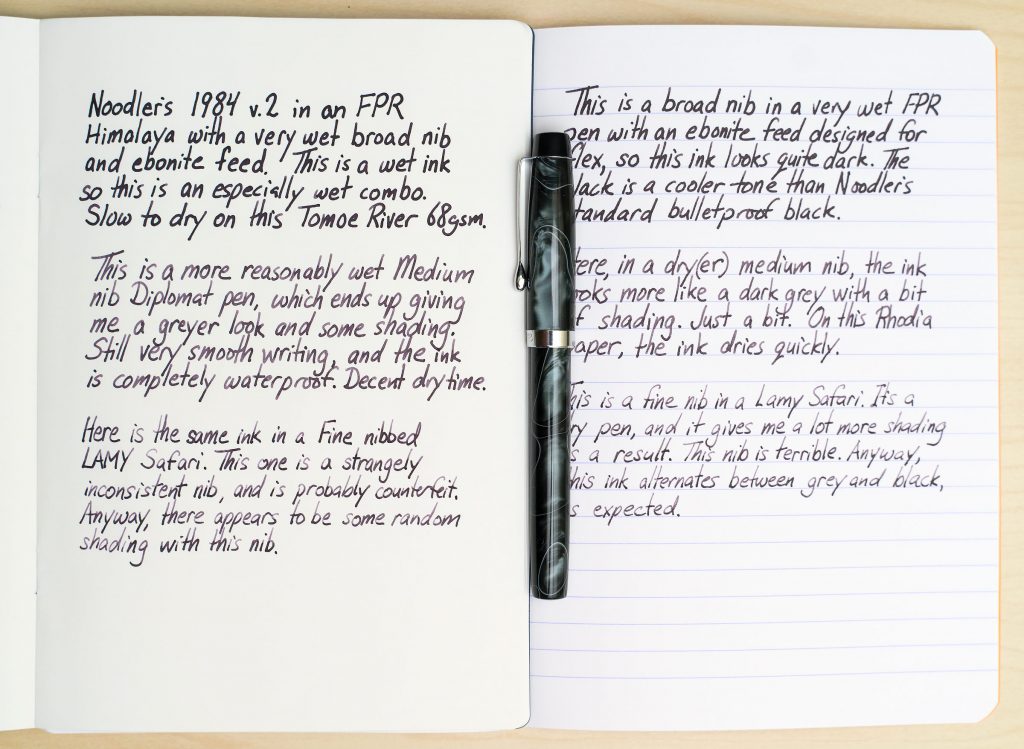 In a wet nib, this wet ink flows well enough that the resulting writing seems to be pitch black without much variation. On a dryer nib, though, I get a good amount of shading, from moderate grey to dark black.
Like many recent waterproof inks from Noodler's, this one has a sharp odor that some people don't like, though it doesn't bother me. It's not as strong as some of the others. On some papers, 1984 is completely waterproof. On papers like Tomoe River or my Canson Watercolor paper, the ink did move around when I ran a wet brush over it.
What do you think? Is this the kind of color that you'd like from Noodler's? I was a bit disappointed when I first saw it, but now that I've used it a little more, I really appreciate the shading and the purple undertones, and it's a color that I can use in any situation, so I'm happy with it.