Before I found Baystate Blue and I was looking for a vibrant, saturated blue for everyday use, I ran across a Private Reserve ink that looked great. It was called DC Electric Blue, but I couldn't find it in stock anywhere at the time, so I decided to try American Blue instead, since it looked good, too.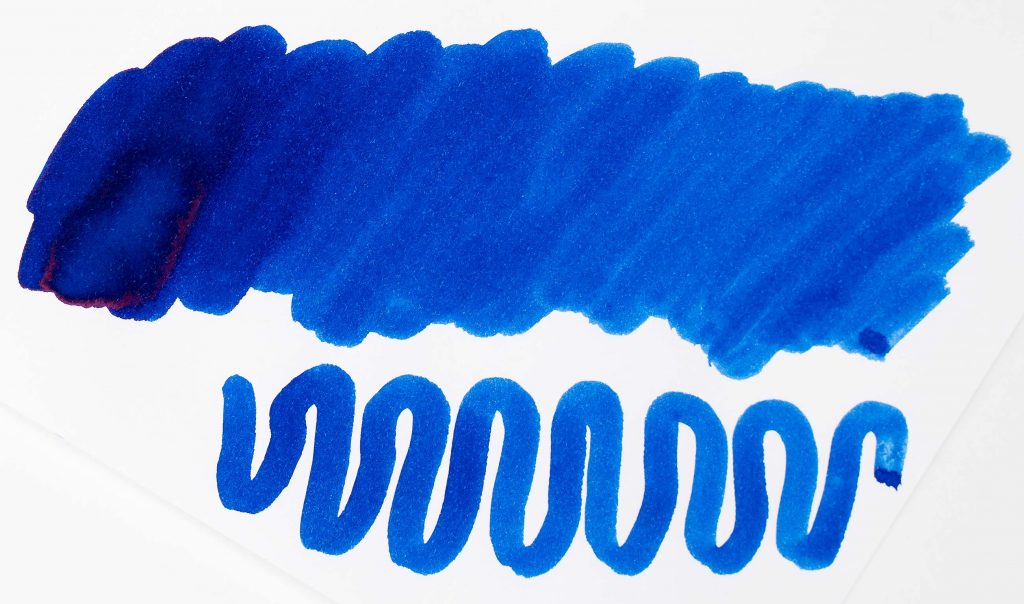 Private Reserve American Blue is a bit darker than I was looking for at the time, but it's still a great ink if you like blue. It is heavily saturated and a nice true blue, with a bit of shading. There's also some reddish sheen, though it is modest and rarely seen while writing.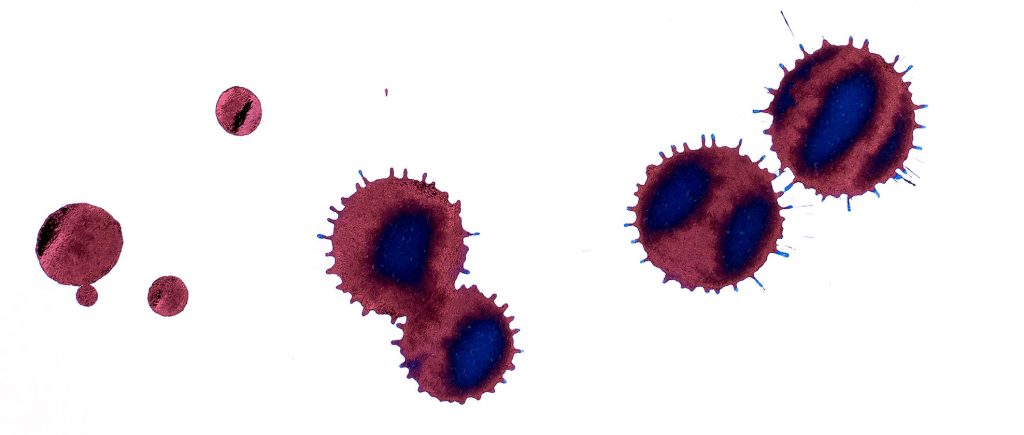 The flow of this ink is pretty average; not too dry or wet. The dry time is probably my biggest concern when using the ink: it takes well over a minute to dry on Clairfontaine Triomphe paper, usually around 75 seconds for me. The ink has no water resistance.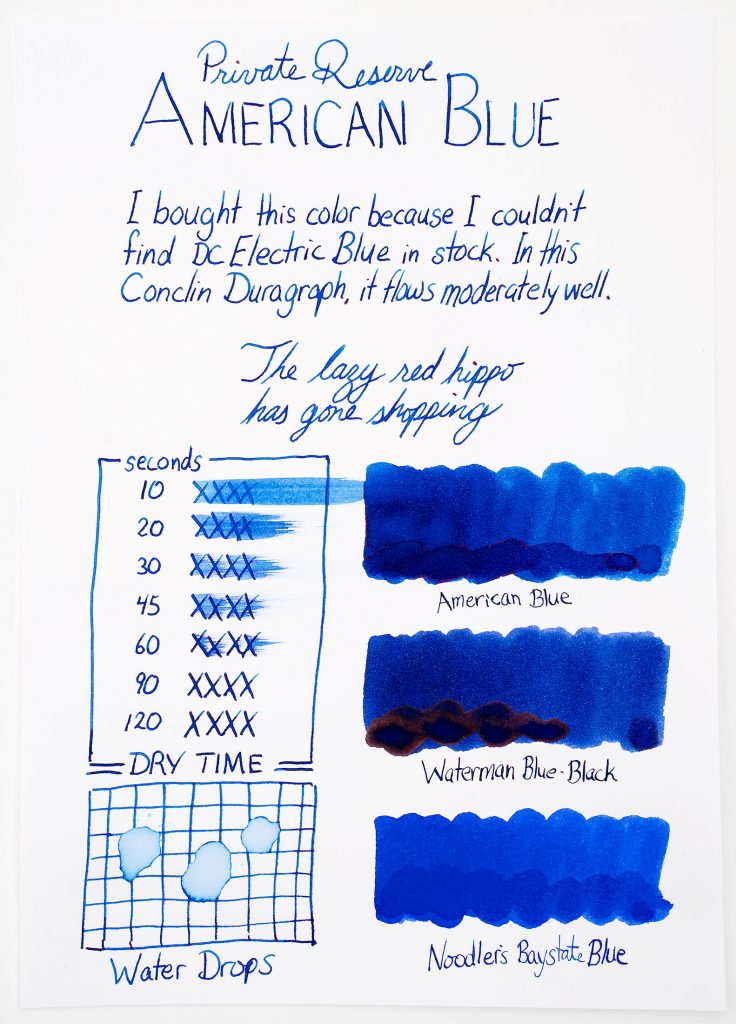 As a dark blue, it's similar to my old Waterman Blue-Black, but it's also not far off from most of my other middle blues like Diamine Sapphire and Diamine Majestic Blue. Or Asa-Gao.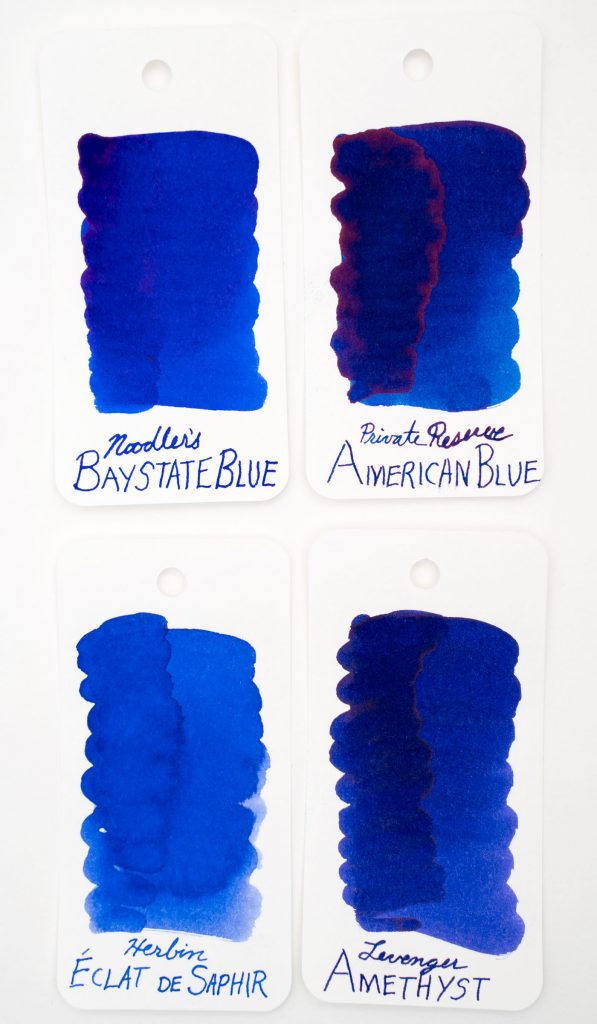 The bottle is a stout, wide-mouth glass cylinder. The plain design screams "office equipment" rather than anything more artistic. At least it's not plastic, though, and the wide-mouth is handy for filling pens without getting ink all over the barrel.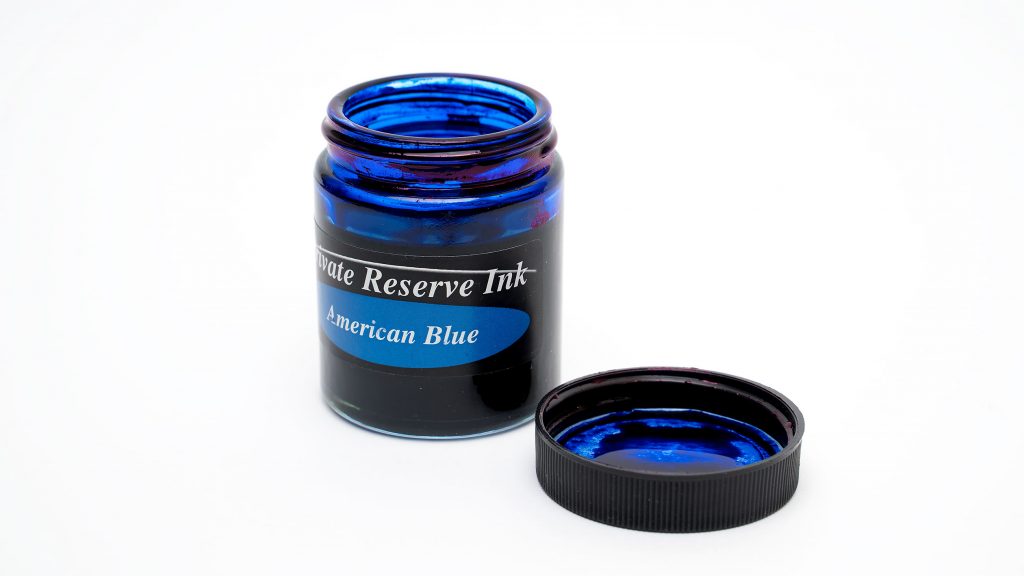 To sum up: there's really nothing wrong with this ink, with the possible exception of the long dry time, but there's nothing very exceptional about it either. It's a good quality, saturated, darkish blue ink. Of course, this may be the perfect shade for you: it's all a matter of personal taste. I don't use it very often.
What do you think? Do you like American Blue? Let me know in the comment section below!