I'll admit that I didn't expect a whole lot when I purchased Ocean Whale Blue & Ocean Whale Blue Black on AliExpress, but I was amused by fact that anyone would so blatantly and so weirdly copy the style of Noodler's ink, and the "Blue" did look like an nice sheening ink, so I thought they'd be worth trying. I was wrong.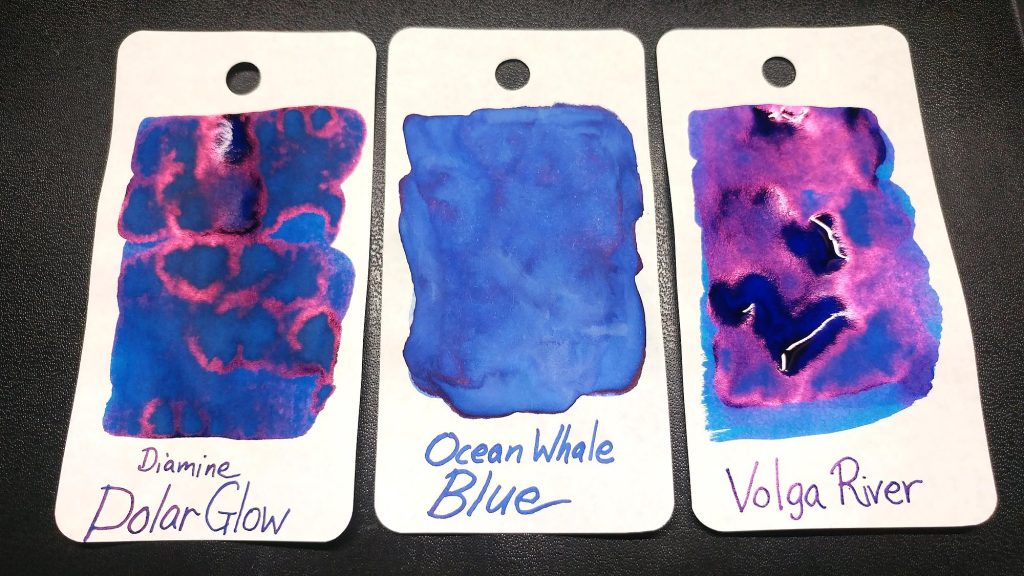 The color of the Ocean Whale Blue is a medium hue, somewhat more dull and flat than it may appear in the photograph above. Despite my best efforts, I could not get it to sheen at all. The swatch is a Tomoe River Colo-O-Ring.
The Volga River ink (and another cool one called Pine Forest) was actually very inexpensive (about $9, including shipping) and is a beautiful color with strong sheen.
The Ocean Whale Blue Black is a little better, and more like the photo in the AliExpress advertisement. Although it doesn't sheen black, as I had expected, it does separate and shade black, which is equally cool. Unfortunately, it also takes ages to dry. This was a heavy swab, but I remember it taking nearly an hour to dry. Next time, I'll time it.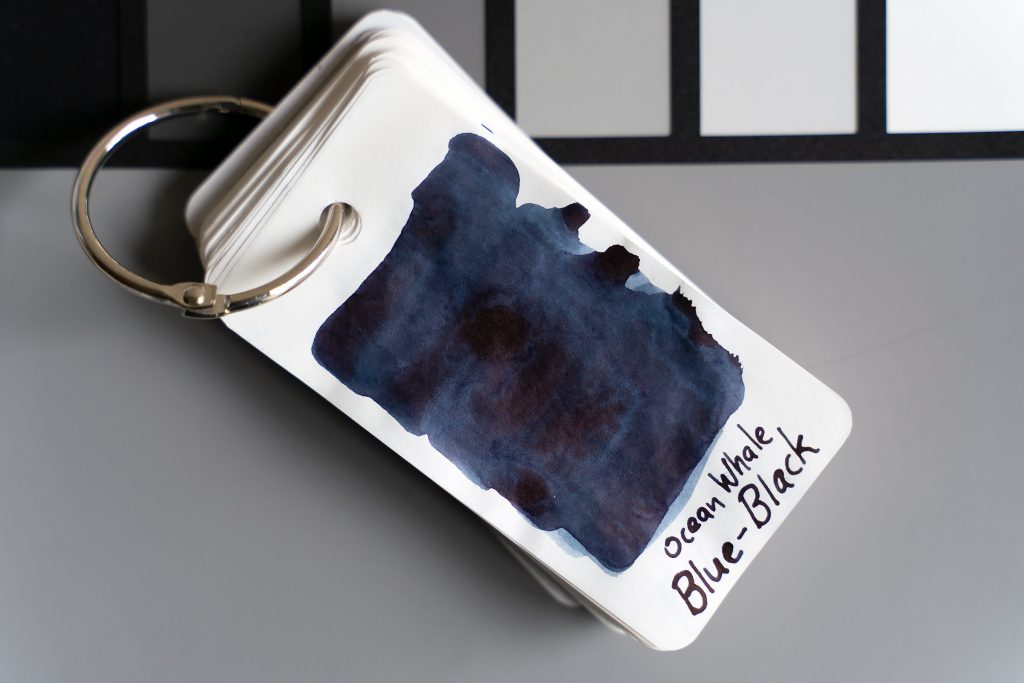 No full ink review at the moment… that will have to wait.
I bought this ink here, on AliExpress. The ink took nearly two months to arrive because there were apparently problems with the volume of liquid being shipped, but eventually the package made it through. The bottles are smaller than Noodler's, as expected, at 50ml rather than the 90ml of Noodler's bottles, with shipping, they ended up costing nearly $20 each (making them much more expensive than Noodler's), and the labels are glossy and only cover one side of the bottle, so I won't actually mistake them for Noodler's.