When I was ordering Noodler's 1984 a couple of weeks ago, I noticed that Dromgoole's also had an exclusive Noodler's ink called "Sidewinder Sepia" in a small, one ounce bottle. Apparently it was a pen show ink recently, and the label is marked "2021" and has a phone number that I assume is Dromgoole's, but I haven't tried it.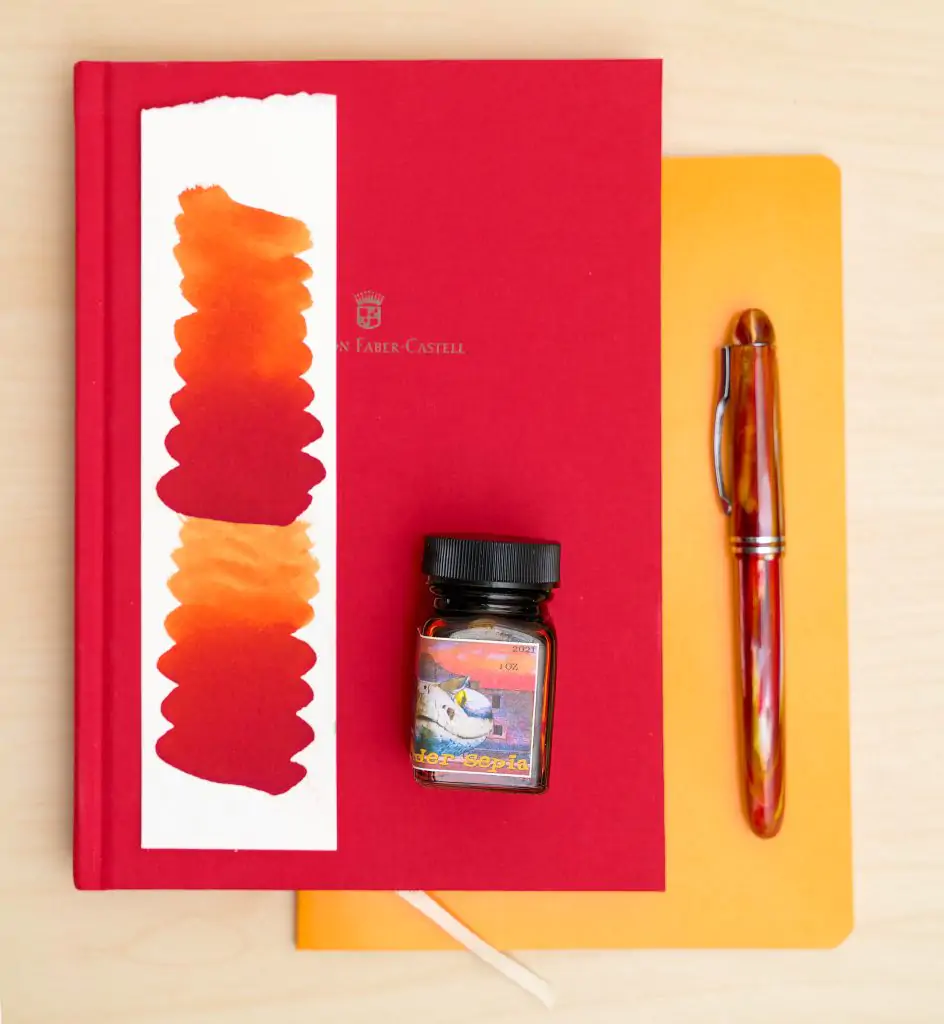 I might have mentioned in the past that I don't really like orange inks, so I'm starting to find the rate that I'm accumulating bottles of them a little distressing. But not so distressing that I'm about to stop or anything. I don't think that the website had a color swatch of this ink, when I ordered it, so I was expecting a sepia brown ink, so I was a little surprised to get this:

The color is clearly orange, and a moderately bright one that shades red. It gives me quite a bit of shading, so it reminds me a little of Noodler's Apache Sunset, but of course, it's quite a bit darker, and it also dries a lot faster; this ink has a very average dry time for me.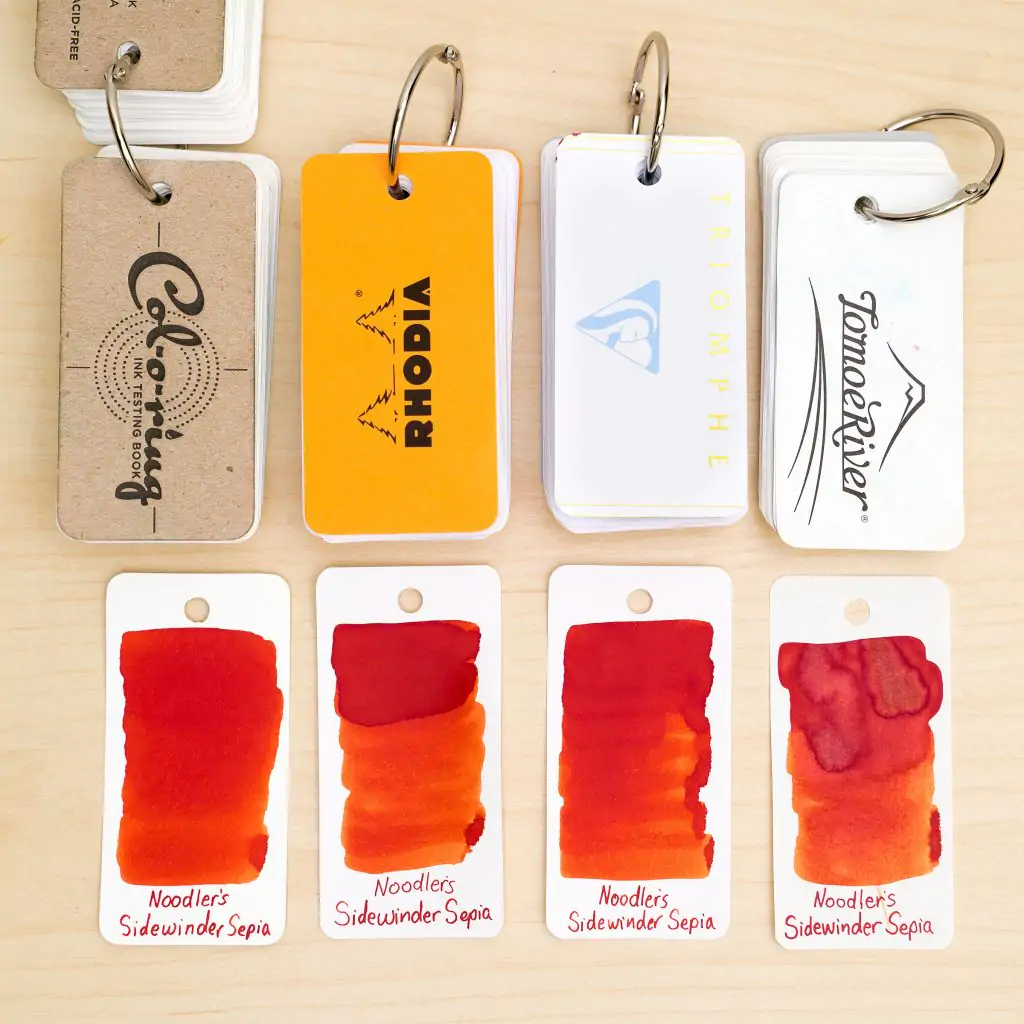 When I swabbed it on some of my favorite papers, I found that it behaved really well on almost all of them (some Noodler's inks can be pretty hard to work with). However, I found that on Tomoe River 52gsm and to a lesser extent Cosmo Air Light, the swatches looked a little dull, and I ended up adding extra ink, thinking that I had maybe not been generous enough with them. The heavy swatches developed an odd, powdery finish when dry (a little like bloom on chocolate), and I dumped on so much ink that it actually soaked through the Tomoe River paper (there was none on the Clairefontaine, which is the swatch on the left).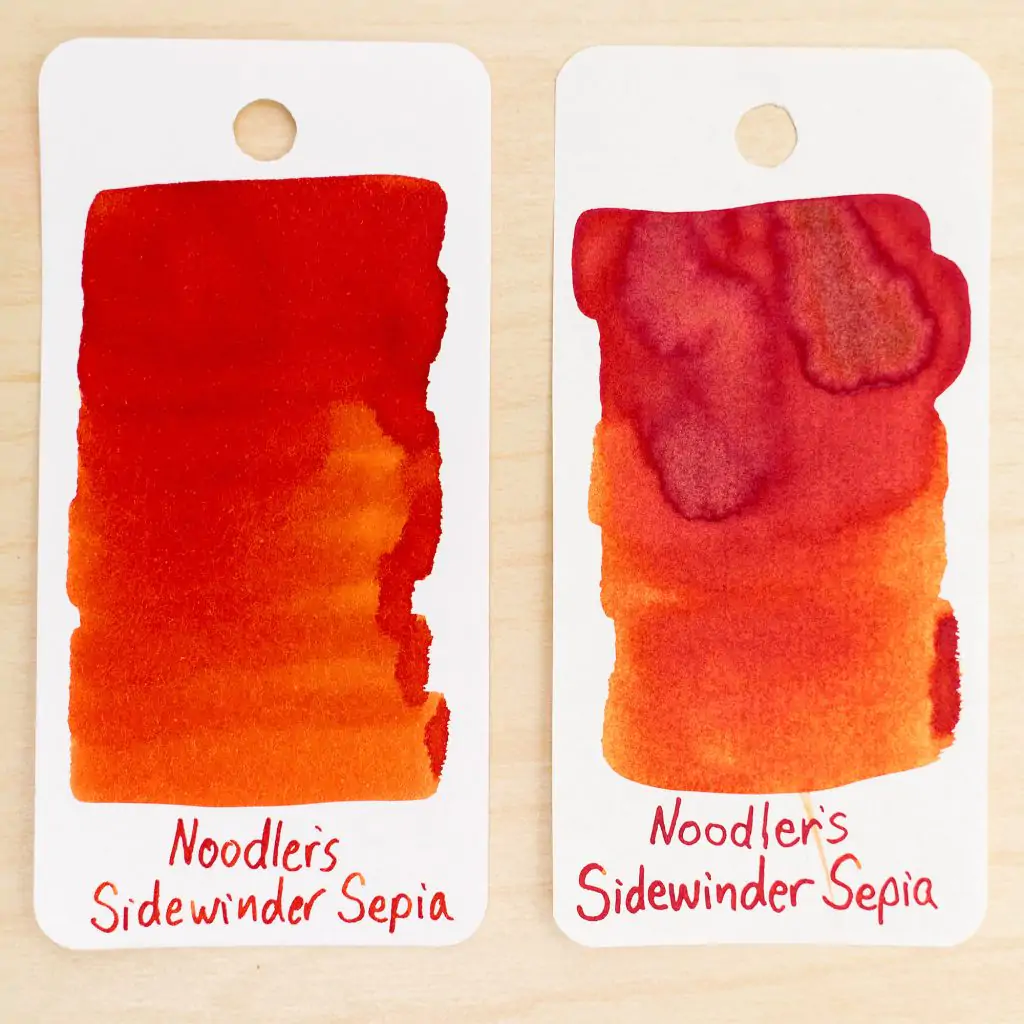 As mentioned above, the "Sidewinder Sepia" ink is quite orange, but shades red in heavy areas (usually). I don't have many orange inks for comparison, but Monteverde's Mandarin Orange and Diamine Sunset are both fairly similar, but less prone to heavy shading.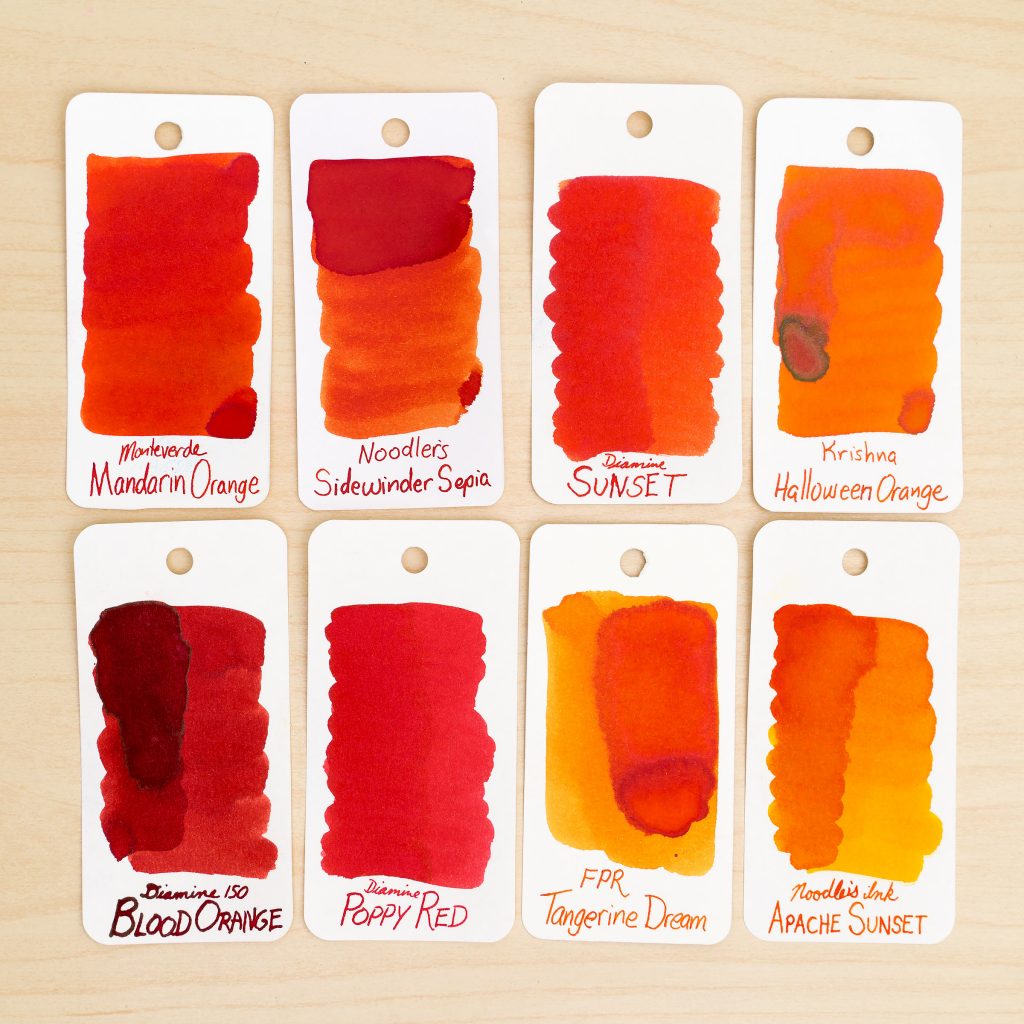 That said, after I put it in a pen with a broad nib, I was pretty happy with the ink overall. The amount of shading is wonderful, and the color is pretty nice for this time of year. Writing was smooth and easy, there was no bleed through or feathering on any of the papers I tried, and flow was medium to medium-wet… wet enough that I decided to try it out in a flex nib pen with a plastic nib, and it worked fine.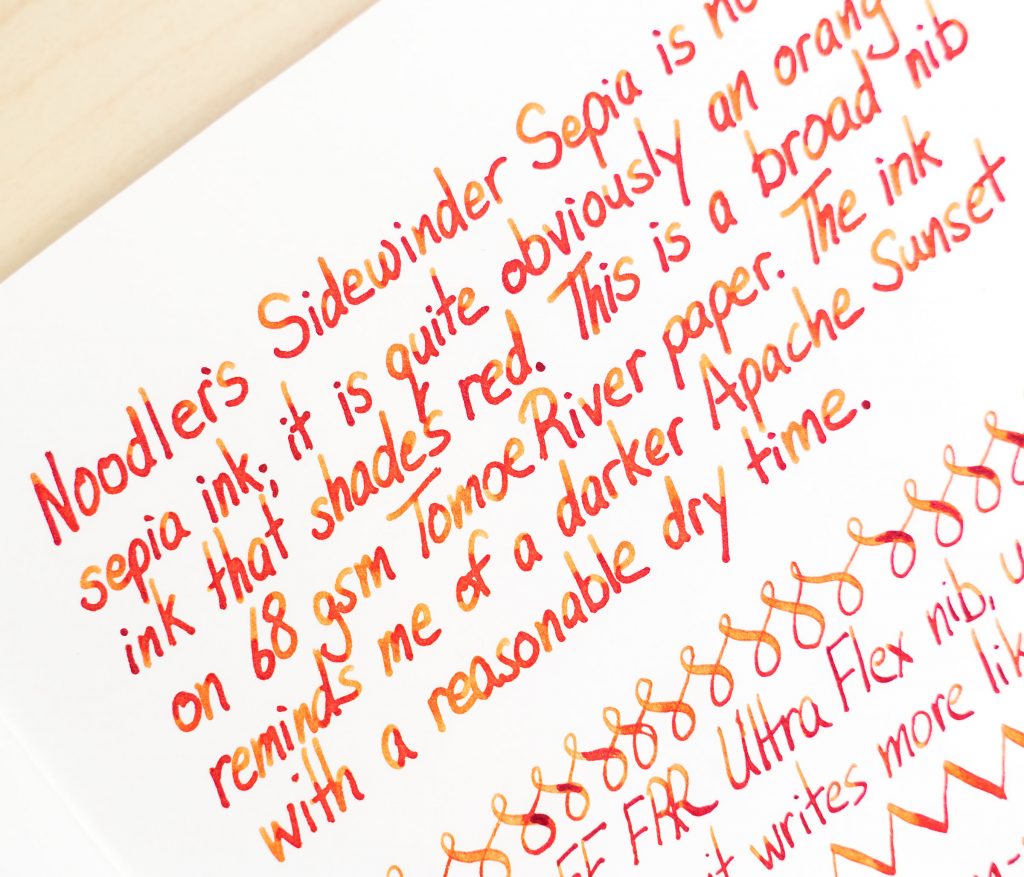 Because this is a Noodler's ink, it's worth mentioning that this one is not waterproof. The bulk of the ink lifts away from the paper with just a little water, but there is a slight ghost that remains.
What do you think? I'm a fan of all of the shading, despite the fact that I rarely use orange inks. Still, it's a great autumn, Halloween, and Thanksgiving color, so maybe I'll use it more than I expect.
Let me know your opinions down in the comment section below.